Hello there, my dudes, it is Wednesday. Not really. Maybe? Idk what day it is. ANYWAY…
---
BEST BOOKS:
Wax
This is about wax candle figures that come to life and yes it's creepy but hEY IT'S ALSO AMAZING. Gina Damico nEvEr has disappointed me (except that she hasn't published a book since like 2017)
---
MUSIC:
~The Beatles
~Frank Sinatra
~Queen (especially I'm Going Slightly Mad)
~Minecraft Dungeons soundtrack
~Ella Fitzgerald
~This one spotify ad staRRING BABY SHARK OMJG OMJG I HATE IT IT WON'T GO AWAY I LITERALLY RIPPED MY EARBUDS OUT OF MY EARS AND YELLED AT MY PHONE LITERALLY JUST NOW WHY WHY WHY WHY
---
MOVIES/TV SHOWS:
~Spider-Man 2
MJ DuMPED HER FIANCE AT THE ALTAr FOR PETER WHAT WHAT WHAT NO NO NO
~Spider-Man 3
Still the best Tobey Spider-Man movie yes
~Clone Wars
I finally finished it ughghghghghgh
~Incredibles 2
~A Disney Fairy Tale Wedding Special Thing
ahhahahah my brothers and I watched it purely to make fun of it and this is another reason why getting married would suuuck. A party? For me? I can't hide in the bathroom at a party for ME! Ugh. Oh and also your entire extended family watches you kiss someone. Ew. I don't know if I'd have the strength to do it xD
~Fantastic Beasts And Where To Find Them
ughhhhhhhhhhhhhhhhhhhhhhhhh i love everyone so much they're all just smol and relatable omjg
~Aquaman
this movie was SO bad omjg I wouldn't've watched it but my parents forced me to, thinking it would be better than Doctor Who. I TOLD THEM IT WOULD BE BAD (hah I love it when I'm right)
~Coco
💛💞✨🌻♥
doctor who:
-vampires in venice
-let's kill hitler
-runaway bride
-rose
-aliens in london
-the curse of the black spot
~Indiana Jones and the Last Crusade
AHHHHhhh the memories thoooo omjg and thERE weRE sO mANY fezZES the 11th doctor would be proud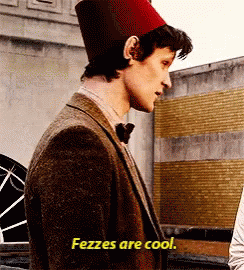 HOW TO BUILD A BETTER BOY
I 12198473756347809886578% recommend it. Yes. Do it. It's so chillaxifying.
---
BLOG POSTS:
I barely read anything!!!!!!!!!!!!!!!!!!!!!!!!!!!!!!!!!!!!!!!!!!!!!!!!!!!!!!!!!!!!!!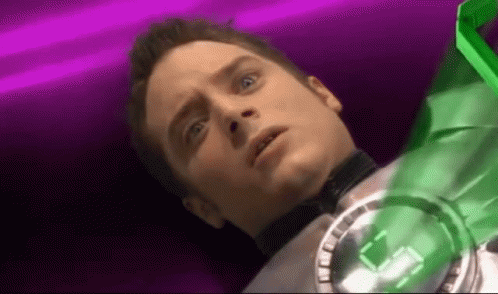 ---
WRITING:
I'm trying to figure out the plot for FTIDKTT (stiiiiiil) and I've added dragons so I think it's getting better…?
I'm just throwing away all previous ideas and starting almost from scratch kind of… because I'm sICK of it.
I need to do sOMETHING OKAY?
Ugh.
---
STUFF THAT HAPPENED:
everything sucks in the world
and then to make everything worse wordpress decided the block editor would be a good idea- did anyone ask for this? if so could you give me their address? I just wanna talk…
I realized my childhood fave character that I absolutely forgot about until now has been reincarnated as my fave book character to write:

That show was my life
I should rewatch a few episodes

My school has school emails now and it sucks but also not but also yes? I came up with a pretty epic password tho, so I guess that's a plus? And my pfp is this:

so obviously it's pretty epic

I am so done with life tbh
I WAS RICKROLLED BY A TIDE DETERGENT AD I HAVE NEVER BEEN SO HAPPY
My dad met Kanye "Birthday Party" West??! He didn't get an autograph or anything bc he wasn't allowed to- it was a work thing. bUT STILL>>??! Kanye West??! It's hilarious, honestly. My dad met a "presidential candidate." I don't understand
Danny came over and we stayed up until 3AM (literally) doing random stuff like watch dumb disney channel movies and talk about cringy people at our church with my brother. It was fun. Then also we went to goodwill and I bough gRU to add to my cursed beings collection. He's the only one I didn't mess with- the others I created like Victor Frankenstein. I am such a Victor. Or actually a Sid. It's fine.
These are my beautiful beings. I made em all myself. Except Gru, as I just stated.
---
GOALS:
SURVIVE
Yes. Somehow.
FIND OUT IF I AM REALLY JUST CAKE
I might be…
Uh idk catch up on my reading I guess
HAAAAAAAAAAAAAAAAAAAAAAAAAAAAAAH.
FINISH PALPATINE PAINTING (I'm closeeeeee so close)
Not even close
---
MEMES:
(I kind of made something…….)
---
GOALS FOR SEPTEMBER:
Do school things
Buy myself a dragon stapler bc I deserve it and also be the coolest kid in class hahahahahah
Idk
---
sOOO THAT'S IT. HOW ARE Y'ALL? IDK. I'M TIRED. SAY LITERALLY ANYTHING PLEASE. IDC HOW WEIRD IT SOUNDS I'M DOWN FOR ANYTHING