THANK YOU SO, SO MUCH Aditi!!!! SHE IS THE LITERAL BEST IF YOU AREN'T FOLLOWING HER GO DO IT RIGHT NOW. SERIOUSLY
---
How have you been passing time during quarantine?
Mostly sleeping, Attempting To Write™, Attempting To Read™, and talking to friends. Also I've been watching a bunch of things on Disney+
Do you have any family recipes?
Yes, actually? It's not very complicated but basically, it's grilled salmon with barbeque sauce and garlic powder and something else? but it's fantastic and involves stabbing the salmon many times with a fork (I've had fun doing that since I was a smol child). But my grandfather and I used to make that together all the time so it's kinda special to me. But I'm sure lots of people know this recipe.
What widely-beloved author's work do you hate?
Well I don't hate a specific author's work (tho James Patterson's stuff is just so bad. No offense random church lady who wants me to read them. hahahh no) (also Karen Kingsbury's work is just dumb. No offense to my grandma who loves it)
BUT. I HAVEN'T RANTED ABOUT THIS IN A WHILE. THE THOUSANDTH FLOOR SERIES IS JUST SO BAD AND PROBLEMATIC LIKE WHAT THE ACTUAL HECK IS THIS, LADY WHO WROTE IT??? YOUR AMERICAN ROYALS BOOK IS FANTASTIC BUT YOU STILL MADE THIS DISGUSTING MESS? WHAT'S WRONG WITH YOU?!?
Do you have any unpopular opinions?
Yeah, but most of them are religious beliefs so like, of course they're unpopular xD.
Tho I also really believe that FRUIT and PASTRIES do not not not go together. EW. It shouldn't be a thing.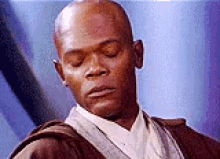 Do you bullet journal?
Nooooooo. I tried once and hated every second. I like being organized, but that's just too organized?? Idk I just really dislike it.
If you had one wish from a genie and it had to be selfish (no solving world peace, sadly) what would you choose?
What if I wanted world peace for a selfish reason?
Anyway um… probably some type of superpower.
Ooh. INVISIBILITY. That'd be the bestttttttt!
How would you rate your 2020 from 1 to 10, and why?
It's a seven! Mainly cause the beginning of the year was rough and I had trouble doing my homework and also I had a play which was kind of stressful due to the personal problems but I'm fine now and I have friends which is nice! So yeah it's a nice seven.
Have you accomplished any of your goals for 2020?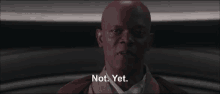 My two main goals are:
burn something (like a full out fire)
finish my palpatine painting
but if I could get 200 followers on my blog and my instagram, that'd be neat.
---
AND I TAG ALL OF YOU GORGEOUS SMAUGETTES READING THIS CAUSE YEAH WHY NOT
---
SO YEAH THAT WAS A THING HOW ARE Y'ALL TODAY? IF YOU WANNA TALK GO AHEAD! SERIOUSLY JUST VENT I WILL ATTEMPT TO GIVE GOOD ADVICE HAHA ALSO MY INSTAGRAM IS A THING IF YOU WANT TO CHECK IT OUT!!