Bludgers and Broomsticks gave me this idea! Idk her actual name and her blog name is really long so I'm gonna call her Hermione because that's her icon on Goodreads and I am extremely bad at naming things (which is one of the reasons why me ever having children would be a completely awful idea. I don't want to saddle them with a name like my middle name. ugh).
HEY HERMIONE DO YOU LIKE YOUR NEW NAME???!!! IF NOT I CAN RETURN THIS ONE WITHIN 30 DAYS FOR A NEW ONE!
BUt anyway she gave me the idea, so here I am!
Most of these are gifs I really love but never get a chance to use unfortunately. bUT I LOVE THEM!!
I hope y'all do too!
---
TOP THREE FAVORITES
Obviously I have to mention the patron gif of this blog.
I quote this allllll the time. It's beautiful.
I actually use this one a lot, but none of you have seen it from me xD
---
STILL BEAUTIFULLY AMAZING
I recently found this gif and I'm so glad it's a thing
IDK WHY THIS EXISTS BUT IT'S THE BESTTT
I quote this a lot, too. I quote a lot of things.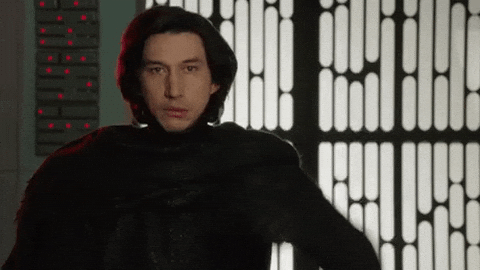 ABSOLUTELY GORGEOUS GIF this almost made it to my top 3 list.
MUCH RELATABLE xD
I actually do this a lot. The quote, the hand, the face, the everything. And I definitely morph into DT to do so
it's the joKER and eMO pETER pARKER danCING TOGETHER (also just btw I know the entire emo Peter dance by heart)
Swag swag swag, on you
(I have never heard his songs ever but I want to torture all you ex-fans muaHAHAHHAhahahHAAA)
BrILLiANT
Me @ my brothers every single second
ISN'T IT BEAUTIFUL??
Nothing is more fabulous than this
I quote this waaaaaaaay too little (as in 50 times a month) (okay, slight hyperbole, but whateverrr)
NOw this is a something I *ACTUALLY* quote 50 times a month.
???
Sassy 10 as an owl???
 Me, internally, as I read C G Drews's books for the 93846783920th time
Idk I just love it
Actually me every time I do the dishes
I KILLED ALL MY BOOK CHARACTERS FOR NOTHINGGGGGGGG
HAHHAHAHHAHAHHAHAHAHAHahhhahahahahhah
Not me while driving, unfortunately. I strive to reach Obi Wan standards, as we all should
Peter B Parker is the biggest mood I love him
*cries in asgardian*
Me in all circumstances, especially with people involved
Me everytime I make a pun
Me while talking on the phone or through text or in my WIP or just in real life
Heeheeheeheeheeheeheeeeeeee
I use this when I can't find my 'Kylo Approves' gif
EVERYONEEEE during tHis DiFfIcUlT tImE (which, I know people have legitimate struggles, but I'm 99% sure the people who say it like that don't have any problems. Just sayin)
This one radiates awkwardness I love it
---
AND THOSE ARE MY GIFS! WHAT DO YOU THINK? WHICH IS YOUR FAVORITE? ALSO JUST SAY WHATEVER DON'T BE CONFINED TO THESE QUESTIONS xD