So, if you've read at least six of my posts, The Boy Who Steals Houses kind of is a favorite of mine. And it kind of makes cameos into every one of my posts. And it kind of is amazing.
And I also stayed up until midnight to finish this uGH so worth it though.
SO (so) in honor of its one year of being out in the world, (one of the first books I've ever preordered) I'm going to REREAD IT (I haven't reread it in months) and just write another review because why not. Also I'm going to urge y'all to read it. Cause it's good. If you want to read my first review, do so here.
---
CHARACTERS:
Sammy Lou

my smol boy just needs a nap
also he needs a breaaaaaaaaaaaaaaaaaaaaaaaaak
I kind of really love him
will do anything for his brother (including illegal things)
almost never stops crying (see? he needs a break, CAIT. *cough*)

Avery

very oblivious to literally everything
Also needs a breakkk
seriously though

Moxie

Amazing
much more grumpy than I remembered
Married to the caramel sauce
Amazinggggggggggggggggg

The Entire Weasley DeLainey Family

I LOVE THIS FAMILY
EVERYONE
I LOVE THEM
SERIOUSLY

Vin

Ewwwwwwwwwwwwwwwww
DIE DIE DIE DIE DIE DIE DIE DIE
I really really really really hate her

Aunt Karen

I love how her name is actually, literally, KAREN
And that's the only thing I love about her
---
Describing the Main Characters In Gifs (special second-review edition, boyyysssss)
MOXIE: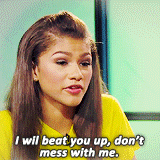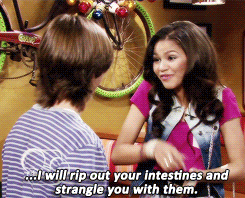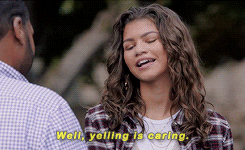 SAMMY: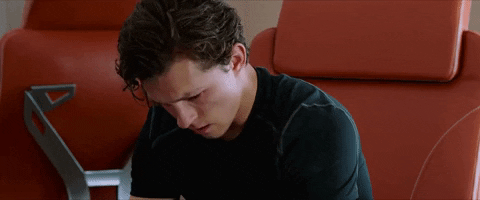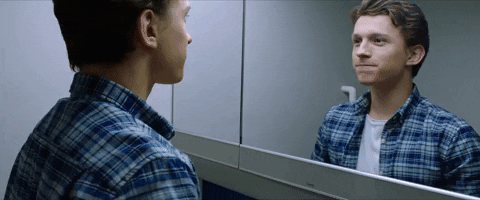 YES I JUST IMAGINED SPIDER-MAN THIS WHOLE TIME DON'T @ ME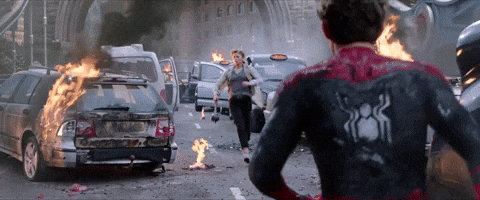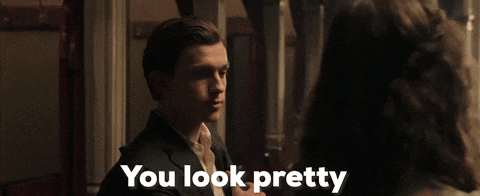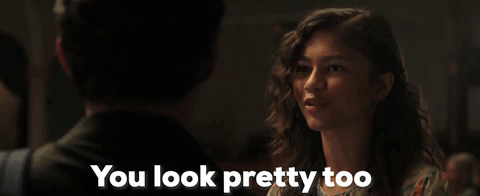 I'm not even sorry
---
What I Liked:
Can I just say everything? Yes? No? Well I'm just gonnna say that I liked everything. There's nothing not to like, really.
---
Quotes:
"I don't trust you." "Well, I don't trust whoever killed this pot. Did they cook potatoes or the souls of the damned?" "Ah. That was me."
"No, please. You're allowed to hurt. It's not a contest."
" "I'm fine." He is not fine."
---
On a Scale from Vin's Jeans (and genes) to The Constant Mention of Caramel:
Apology chocolate (9 3/4) (but the highest of all the 9 3/4 books I've rated)
---
I CAN'T WAIT FOR HER NEXT BOOK! (I think there's one about someone's paintings who come to life and kill things?) bUT SERIOUSLY I AM VERY EXCITED FOR THE NEXT ONE ALSO HAVE YOU READ THIS?