WARNING: THIS WILL BE A BIT A LOT OF A MESS! JUST SO YOU KNOW. Also, if you have the chance, please check out my instagram (@scaredsmellfoy). I'm actually doing stuff on it and would appreciate it if you left a comment or something!
---
BEST BOOKS READ:
Nate the Great
I used to get every single Nate the Great book as a library when I was young and read them ALLL I really miss this series- next time I go to the library I'm getting more of these (but who knows when that'll be. *cough but not for real I'm not sick* cORONA *not cough once again*
George's Marvellous Medicine
YES this book was one of my childhood favorites and it's still *fantastic*
American Royals
This author really redeemed herself with this series. After The Thousandth Floor, I was a bit *worried* for this book, but she really nailed it on the proverbial head. I'm excited for the sequel!!!! (this fall???!)
My Lady Jane
SHAPE SHIFTERS, Y'ALLLLLL
---
MUSIC:
Lost in the Woods
Kylo Ren Arrives at the Battle
Jack's Lament
Cassandra's Waltz (moiiiisttuuuurrriize meeeeeee)
basically the entire Queen CD I got from the library but I'm too lazy to look at the song list xD
---
MOVIES:
Onward
Okay this movie was absolutely spectacular I loved the magical realism of it all (what I've had in mind for FTIDKTT actually) and I LOVE how Ian realized his father figure was not in fact his father but his bROTHER and ugh oh my gosh I love it when they do the unexpected and thEY dID I think it's on my top ten favorite movies now
Inside Out
The Little Mermaid: Live
This is basically the OG little mermaid movie with live-action songs. I WISH THERE WAS SOME ACTUAL ACTING GOING ON but it's fine. The songs are amazing. (I really love Les Poissons)
Spies in Disguise
It was good, but it wasn't??? Idk??
---
TV SHOWS:
Doctor Who: (10) Blink, (13) Arachnids in the UK
I'm really regretting not getting SpearHead from Space again from the library because who knows when it'll be open again. Oh welllllll
---
WRITING
I haven't done much this month. I've worked slightly on ZotS, started on yet another draft of FTIDKTT, and I'm also *attempting* to figure out what I'm doing with 'painting outline'
Here's a scene from 'painting outline'
Andie swirls her brush through the sticky orange acrylic and adds ears to the grinning feline, its crescent mouth stretched wide at the sleek dragon Raphael conjured. The cat bounds over the dragon and streaks down the hall, leaving painted pawprints in its wake. The dragon yawns, smoke snuffing from its nostrils, and it circles around and settles on a mattress patterned with soup cans. Andie adjusts her glasses, shakes her silver locks from her face, and hoists her paintbox under her arm, surveying the work. Raphael packs up his supplies and, without a glance at Andie, sets down the hall. Every morning from 6:30-7, Andie and Raphael work on their magnificent mural in the school's hallway. They never speak or interact: they just stand and paint. Pazel sometimes comes and watches alone. Their silent and harmonized machine is inspiring, in the least.

 Vincenta slides onto the bench beside him. "Hey."

"Hey." He dumps his backpack at his feet. "How are you?"

"Fantastic! I found a secret staircase leading to a magnificent tower and it has an amazing view do you want to come paint there? I'm going tonight. I've had this idea for a while- the empty landscape, the starry night, all the colors swirling in unity- I can't wait to get it out on canvas."

"Wait- a secret staircase? An actual secret staircase? Leading to an unknown tower?" Pazel laughs. "Of course you found one. Where is it?"

"Well, if you go down to the strange tea-room and take a left- wait. I'm going to take you tonight. So meet me at the tea-room at eleven."

"Night painting. Is that a thing? Does it work?"

"I don't know, and I'll make it a thing." 
It's obviously not even close to perfect but I want you to tell me if naming a Vincent Van Gogh character 'Vincenta' too weird? It's weird but it works I guess. I just got really attached to calling her Vincent, but vInCeNt Is A bOy'S nAmE so my friend just said to add an 'A' and here we are.
ALSO<<< I DECIDED TO MAKE THINGS 938585678% MORE DIFFICULT FOR ME TO FINISH ZotS BY DECIDING, HEY, MAYBE CAS SHOULDN'T BE ABLE TO SPEAK! AND NOW I HAVE TO REWRITE ALL THOSE AMAZING SCENES BUT I CAN'T IMAGINE ANYTHING DIFFERENT I CAN'T HAVE HIM TALK BUT IT'S GONNA BE SO. MUCh. WOORK. but I have such good dialogue and I don't want to get rid of ittttttttt ughhhhhhhhhhh ahhhhhhhhh
---
BLOG POSTS:
Pantsing a Novel // me and ink
Funko Wishlist // fangirl fury
Top 5 Tips to Interact With the Blogging Community // drizzle and hurricane books
Explaining Our Rating System // nish and ngoc
My Tiniest Blogging Pet Peeves // aditi
---
stuff I did:
3/7/20- I saw the Onward movie with fRiEnDs??!?!?!??!?!??!?!?! WhhhhhaaaaAAAAATTT?! I did something with friends? It's surprising to me too that I actually have friends now xD but seriously, yeah, I went to Wendy's too and there was this whole rant about the creation of the Earth and stuff which was very entertaining. Also we all talked about random stuff- I don't even remember what we talked about, really. BUT IT WAS AMAZING- THE MOST FUN I'VE HAD IN A WHILE SO…
In chemistry everyone was talking about the coronavirus (why wouldn't they) But this one guy is super paranoid and everyone?? was making fun of him?? for being paranoid and anxious??????? and coughing in his general direction to freak him out??? HE'S EVEN A POPULARISH KID??? Anyway that really made me mad but idk what I could *do* so I'm just here ranting about it. Hmm.
My friend came over and I finally learned what Sonic Mania is! I also played mario kart and THERE'S A CHEESE TRACK I'm sorry it's just a CHEESE TRACK ahem yes it was a lot of fun
I won 4th place for state in the essay contest. I didn't enter to win, though, so I did pretty well considering. Next year: I WILL WIN. YOU UNDERESTIMATE MY POWER… it's unlimited. (I think they just didn't like what I wrote about- I wrote about sin in the church and how nowadays many christians are racist, homophobic, hypocritical, etc, etc, etc and how that's NOT what God called us to be like- instead we should LOVE, maybe? Judge L Scott said I was … a lot of things. The other judge said my opinion needed to be more 'neutral' which uM IT'S A PERSONAL ESSAY, NOT A NEWS ARTICLE. PERSONAL *OPINION* ANYONE? So yeah. My dad said the judges are probably just 'facebook junkies' which is the best thing I've heard middle-aged women be called ever)
I actually use Instagram now, if you wanna follow me I'm

@

scaredsmellfoy and I also have a link in the sidebar!
And I was suppOSED to do a lot of other fUn tHinGs (like see a play and go to a dance) bUT nOoooOOooooOOoooOo the coronavirus had to ruin everything UGH
And school was cancelled so I had to do my debate OVER THE PHONE ugh I really hate talking over the phone with adults ughhhhhhhhhhh
SO basically so far for my 'self-quarantine' thing I've been doing a bunch of schoolwork, listening to podcasts, attempting to fix my completely awful draft of Zenith of the Sea, and taking a bunch of pictures. It ain't much, but it's honest work.
I also played a bunch of Minecraft and Roblox because I am actually just a ten year old xD (but I will never stoop to the lowness of… fortnite. Ever.)
My brother and I had a bible study with my friend over the phone and it was literally my friend and I ranting while my brother played star wars quotes randomly off a book of star wars effects. It was amazing 10/10 recommend.
ALSO. I GOT A TONKS POP FIGURE AND SHE IS BEAUTIFUL
SPEAKING OF BEAUTIFUL THINGS, MY CAT THANOS GAVE BIRTH TO 3 or 4 KITTENS RECENTLY. I HAVEN'T GOTTEN CLOSE ENOUGH FOR PICTURES BUT THEY… ARE… BEAUTIFULLLLLLLLLLLLLLLL> I ALREADY HAVE NAME IDEAS (probably just going to name them Guardians of the Galaxy names to keep with the theme- Thanos had a kitten named Gamora a few months ago… but then she died… SO KEEP WITH THE THEME)
Danny and I skyped and all we did was show each other weird things we found in our rooms and take strange pictures of each other. For two hours. It was much fun. (And yes dogs watch DVDs and train themselves)
I also drove to Danny's house despite social distancing (I didn't leave the car, don't worry) and talked about her neighbors. (we basically spied on the the 25 minutes I was there xD)
---
GOALS
actually have friends?
Yes
Read 10 books 
Um………….
do something social 
Also yes
get my grades up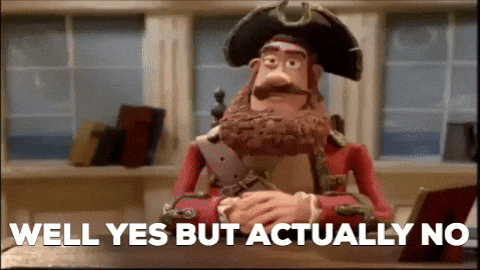 ---
GOALS FOR APRIL
Read SOMETHING. ANYTHING.
Get some math done xD (I'm so behind it's not even funny)
Write many posts because that's cool
Write at least three chapters of FTIDKTT and get to 110 pages of ZotS
Actually read because I am SUPER behind for once
---
MEMES
---
WELL, THIS MONTH WAS AN ACTUAL ROLLER COASTER BUT I STILL HOPE IT WAS ONE OF YOUR DREAMS!?