GUYYYYYYYYYSSS THIS IS A BOOK IN A ROMANCE SERIES AND IT'S NOT A ROMANCE OMJG I AM IN
LOVE
I am about to get into this but first, let me restrain myself from buying the book… okay. Good. oH CRAP
Yes I'm gonna buy it. Probably. It'll make my self of fave books along with CG Drews and Roald Dahl books.
I mean, Love and Gelato was fantastic. I loved it. But this one? I loved it. (Imagine that 'loved' written in four leaf clovers and roses and chocolate)
---
BLURB
Love & Luck by Jenna Evans Walsh
Addie is visiting Ireland for her aunt's over-the-top destination wedding, and hoping she can stop thinking about the one horrible thing she did that left her miserable and heartbroken—and threatens her future. But her brother, Ian, isn't about to let her forget, and his constant needling leads to arguments and even a fistfight between the two once inseparable siblings. Miserable, Addie can't wait to visit her friend in Italy and leave her brother—and her problems—behind.

So when Addie discovers an unusual guidebook, Ireland for the Heartbroken, hidden in the dusty shelves of the hotel library, she's able to finally escape her anxious mind and Ian's criticism.

And then their travel plans change. Suddenly Addie finds herself on a whirlwind tour of the Emerald Isle, trapped in the world's smallest vehicle with Ian and his admittedly cute, Irish-accented friend Rowan. As the trio journeys over breathtaking green hills, past countless castles, and through a number of fairy-tale forests, Addie hopes her guidebook will heal not only her broken heart, but also her shattered relationship with her brother.

That is if they don't get completely lost along the way.
MY THOUGHTS/SUMMARY
Addie and her brother get in a huge fight over something that has been bothering Addie for months. They end up staying in Ireland instead of visiting Italy w/o their parents knowing and go on a road trip to see a band perform for the last time. Stuff happens and Addie and Rowan try to get through their heartbreak. They also meet Bradley, who is fantastic. Addie finally reveals the truth of what happens. 
---
CHARACTERS
Addie

Fantastic!
Mechanic (ultra rare!)
I love her to death

Ian

Percy Weasley-ish omjg
I love him so  much
FeLlOw BlOgGeR

Rowan

Smol bean
HIS SHIRTS ARE FANTASTIC
Needs a break

Bradley

One of the best characters in the entire book

De Mother

GO MOTHAH YOU ARE AMAZING

Cubby

Even Smokey the bear wouldn't save you from a fire

Walter
Archie
---
ROMANCE (IF ANY) IN A GIF
Since there is NO ROMANCE I'm going to add a gif that sums up the *brotherly love* okay??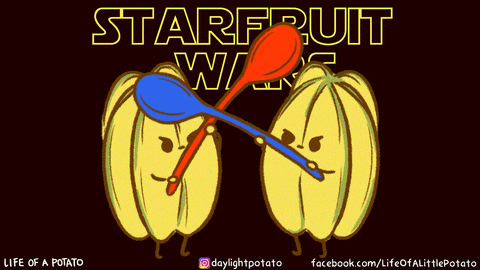 also that scene where fred and george fight "shut up" "no u" but ALAS I couldn't find the gif. After 20 minutes. Look at all the effort I put in!
---
WHAT I LIKED ABOUT THE BOOK
Everything
It's in Ireland (its been my dreaaam to go there bc I just love Ireland idk why)
The characters
The plot
The OVERFLOWING AMOUNT OF BROTHERLY/SISTERLY LOVE
---
WHAT I DISLIKED ABOUT THE BOOK
This ongoing argument of yellows being the worst starbursts…
Also the whoooooolllllleee fighting thing. I liked to hate it because JUST GET ALONG YOU LOVE EACH OTHER but it's Ultimate Siblings and I cried internally bc it's just so perfect ugh. That should be in what I liked but I liked to be frustrated so idk
---
On a scale of Pee Stone to Bradley Aka The Best
Rowan's cat shirts (9 3/4)
---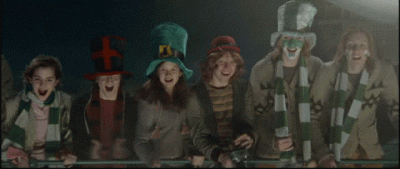 (shame on you, Harry and Ron, for not supporting ireland)