I found this at Jenna's blog. Thank you, Jenna!
---
HOT CHOCOLATE: What is your comfort book?
Harry Potter and the Chamber of Secrets. What did you expect? Something other than Harry Potter? (Though Charlie and the Chocolate Factory is a close second) But this is SUCH a Weasley book and I like to think I'm a Weasley, so… YES.
PUMPKIN CARVING: What is your creative outlet?
I paint and make things out of cardboard/hot glue, write, sing… A bunch of things. Mainly writing, though.
FALLING LEAVES: Changes that appear bad but you secretly love?
I have no idea what this means, but I'll give it a shot.
WEATHER CHANGING: I love cold weather and I LOVE rain, and both are usually looked down upon (sadddd)
PUMPKIN SPICED LATTES: Something you love that other people tend to judge
Book characters. The only ones I can think of off the top of my head are Gilderoy Lockhart and Percy Weasley, but I know they aren't the only ones.
#justiceforpercy
BONFIRE NIGHT: What makes you explode with joy?
This scene: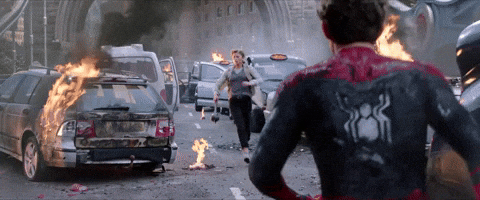 Also bookstores.
FRIGHT NIGHT: Favourite scary film or book
Book: I actually have one? BUT I FORGOT THE NAME. It involves this guy with multiple personalities and one of them is trying to track him down and kill him, one is the victim, and one is the policewoman/thing who's helping him. I'm going to try to find it…
Film: This isn't an ACTUAL scary movie, but since I don't watch many *actually* scary movies, I'm just gonna say Jurassic Park because watching people's heads chomped off by awful-looking dinosaurs is kinda terrifying at midnight.
HALLOWEEN CANDY: Favourite thing to eat
My favorite candy: Twix, skittles, m&ms
Actual food: Mac and cheese, garlic bread, chickfila (y'know, healthy stuff)
SCARVES: Your autumn 'must have' accessory
SWEATERS AND SWEATSHIRTS. I cannot SuRvIvE without a sweater or sweatshirt on hand. I actually forced myself to wear them in tortuous southern weather and somehow survived? Also, I have to keep my Ravenclaw scarf on me at all times.
FIRE: a book or film that burns your soul
Jokes on you, I don't have a soul.
If I did:
Book: This is controversial but All The Bright Places for … personal reasons. (oOoOooh secretsss)
Film: Spider-Man Far From Home. Must I explain?
TOFFEE APPLES: A book or film that seems one thing but really has a different inside
what would my blog post be if I didn't mention one of Cait's books? The Boy Who Steals Houses is SO sad but looks like a typical contemporary and AHJGVTBIMOCQOIRJNUERHVBB NK I love it.
---
I TAG:
YOU PEEPS READING!
---
WHAT DO YOU THINK? DO YOU AGREE? ALSO, TELL ME ABOUT YOUR SPIDEY FEELS PLS AND TY