I talk about fandoms a LOT but I don't really have a post about them so HERE! Enjoy my rants and screams and all that. I promise I'm not dying. I'm just going to explain how I got into it, a couple things about it, and my favorite characters/movies/books. I also have them in order of when I got into them. Also I'm not really counting book fandoms (like Lord of the Rings and basically any other book series) EXCEPT harry potter because… there's so much wth.
Also there's just random gifs for your pleasure I'm not even trying to tie them into the post so…
---
INDIANA JONES
This was my first fandom EVER. I remember watching it before I could read, (which was a LOOOONG time ago since I could read since I was threeish)
Also, Harrison Ford was my first (human) crush so there's something. ahahahha
But Indiana Jones was my favorite character (Henry Jones Sr. is second, Short Round third)
My favorite movie is Raiders of the Lost Ark. (ahh)
---
DISNEY
You don't mess with the mouse. Robin Hood was my first crush which is kinda weird considering he's a fox but…………
😻😻😻
I was obsessed with the Little Mermaid as a child. I had ALL the merch including an exclusive Little Mermaid jewelry box that I GAVE AWAY #mybiggestregret
Favorite movie(s): Pirates of the Caribbean, Robin Hood, Sleeping Beauty, Zootopia, Aristocats, The Emperor's New Groove, Maleficent, Lion King, etc.
---
STAR WARS (OG TRILOGY)
I think this is the fandom where I had my first ship. Yeah, it was. Heia was my first ship. (but my first BOOKISH ship was Henry/Beezus I think)
I loved the main trio sooo much. Just Luke, Leia, and Han.
My favorite movie was The Return of the Jedi, but A New Hope is my favorite now.
PREQUELS/SEQUELS
My favorite prequel movie is Attack of the Clones.
My favorite character is Obi-Wan Kenobi (duh)
Fun Fact: we have this card game that's basically war using star wars cards, and Mace Windu is my lucky card. Mace Windu has never let me down! I always win using that card. Thanks, Sam!
UNPOPULAR OPINION: Jar… Jar… Binks… isn't… that… annoying… *hides*
My favorite sequel movie (so far): The Last Jedi (oh look! Another unpopular opinion!)
Favorite characters: GRUMPY LUKE, Rey, Kylo.
---
SPIDERMAN:
I'm counting this as a separate fandom since this includes the Sony movies. Spider-Man has been my favorite superhero since I was ten??? I don't know. Spider-Man introduced me into all the superhero movies.
I am Tom at all times: ⬇
Favorite Spider-Man: Tom Holland. BUT Tobey Macguire is so funny (ahhh Spider-Man three tho) he's definitely second (sorry Andrew)
Favorite movie: Far from Home, Spider-Man 3
Favorite villain: Mysterio (I just added that question so I could mention him for the 3000th time) and also Venom
Favorite character (other than Spider-Man): Zendaya's MJ
---
MARVEL:
Okay. I can't pick ONE movie! But Doctor Strange is near the top since it was the first non-Spider-Man Marvel movie I've watched.
Favorite movies: Doctor Strange, Ant-Man, Thor: Ragnarok, Avengers, Avengers: Endgame, Captain America: The Winter Soldier, Guardians of the Galaxy
Favorite characters: Bucky, Loki, Groot, Star-Lord, Thor, Gamora, Mantis, Hulk/Bruce, Doctor Strange, Scott, Natasha, Tony, Quicksilver (why'd they have to kill him so fasttt???!)
All my favorite marvel characters in one gif
Also, I HATE Professor Hulk. I HATE THIS CONCEPT IT'S SO CRINGY AHHHGHAHHHHHHHAHGHHAGHAGHAGHGHG WHYYYY AHGAHGHGHSGYHEKIMOJILHUIEH
---
HARRY POTTER:
I read the entire series in a week. I picked it up later than most people… But I was 11, so I think it WORKS? But, for a while, I didn't read Harry Potter for TWO reasons.
1) Everyone was reading/talking about it.
2)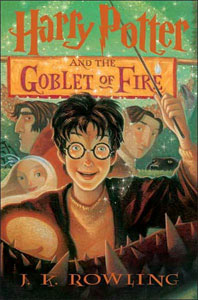 This cover SCARED ME. But I picked up the first two Harry Potter books up and I read them in ONE day. I had to wait (12 years) to go back to the library and get the entire series and I was in AGGGGOOOONNNNNNYYYYY (more painful than yours!) (sorry I was making a reference to a play I was in last year. Only one of you will probably get it, sorry)
Favorite book: Prisoner of Azkaban, Chamber of Secrets
Favorite movie: Chamber of Secrets
Favorite book characters: Hermione, Harry, Ron, Ginny, Neville, Luna, Percy Weasley, Okay Basically All The Weasleys, Lucius, Draco, Snape, Tonks, Dumbledore, McGonagall, Sirius, Lupin… you get the picture.
Favorite movie characters: Barty Crouch Jr, Mad Eye Moody, (see aboveish) PERCY WEASLEY, Oliver Wood, Quirrell, McGonagall, Gilderoy Lockhart, Luna, etc
Favorite ship: TONKS/LUPIN tho I don't ship any MOVIE relationships because, lets be real, they were AWWWFUUUULLL
…
Fantastic Beasts:
Favorite movie: Crimes of Grindlewald (even tho it was a disaster)
Favorite character: Newt, (how can you NOT love Newt?) Queenie, and Dumbledore
Favorite beast: Occamy (awwww) or Pickett (awww)
Favorite ship: NEWTINA AHHHH
…
Starkid:
Favorite play: A Very Potter Sequel
Favorite character: Umbridge, Voldemort, Draco, Snape, um basically everyone else, Lupin, Harry, Ron
---
SHERLOCK:
I mean it's Sherlock. I got into this last year and aAHhhHAHHAhahHAHh I love it. I'm going to talk about the BBC TV show (sorry RDJ's Sherlock- you're amazing keep up the good work) also the books are FANTASTIC
(it's Jude Law and RDJ so if you haven't seen it go watch them now. Well, after you read my post)
Favorite episode: The Abominable Bride, The Reidenbach Fall, The Empty Hearse, and The Six Thatchers
Favorite characters: Moriarty, Mycroft, Mrs Hudson, Mary (M&M&M&M)
Ugh I love this show SO MUCH! It's so well written and it's much better than most Sherlock adaptions. (again, I love RDj's)
---
DOCTOR WHO:
This is more recent but I know a LOOOT about it and I've almost finished the first couple Doctors. I've only watched the reboot episodes (because it's free on Amazon Prime aha) And sadly I haven't been able to watch 13, either. KEEP IN MIND I HAVEN'T FINISHED ANY SEASONS EXCEPT 9's BECAUSE I HAVE ATTACHMENT ISSUES (I didn't even want to finish 9)
Favorite doctor: 10th doctor (followed closely by 12, 11, and 9)
me when asked if I want to marathon the entire first three seasons of Dr Who which I have yet to be asked 😦
Favorite companions: Rory and Amy
Favorite alien/antihero/villain: The Empty Child, Weeping Angels
Favorite episodes: S5 E11: The Lodger, S5 E10: Vincent and the Doctor, S2 E4: The Girl in the Fireplace, S1 E9: The Empty Child, S8 E8: Mummy on the Orient Express
Oh yeah I HATE daleks and cybermen. THEY ARE SO ANNOYING OH MY GOSH those episodes are my least favorite. IF DALEKS CAN KEEP APPEARING EVEN THOUGH THEY'RE SUPPOSED TO BE EXTINCT CAN'T TIMELORDS, TOO? C'MON.
---
THE END. ASK ME ANYTHING FANDOM RELATED PLEASE