I wasn't nominated but i'M DOIN IT ANYWAY BC THAT'S WHAT I DO BEST. Thank you, Bella for letting me steal use your post! 🙂
RULES:
Thank the blogger who nominated you and link back to their blog.
Include the Book-Lover Blog Tag graphic and rules in your post.
Answer the questions.
Nominate at least 5 new bloggers to do the tag.
---
What is your favorite thing about reading?
You can read literally anywhere.
Which male character is your favorite?
Um how am I supposed to choooooseee?? Let me just list a million, it's no big deal. I'll narrow it down to three. Three. THREE. ugh.
Remus Lupin
Percy Weasley
Hearthstone
Which female character is your favorite?
LUNA FREAKING LOVEGOOD. She literally CHANGED MY LIFE.
So:
Luna Lovegood
Alex (Gods of Asgard) (is this cheating??) (there should be a separate section just for Alex)
Professor McGonagall
Who is your favorite villain of all time?
Uhmmm… This is for BOOKS, not MOVIES, Beck, calm down. INNER ME: BUT MYSTERIO WAS SO GOOD IN FAR FROM HOME!!! 
Sorry.  (Mysterio WAS great, but he doesn't count. Sadly.)
Favorite villain… I'm so tempted to use a comic book character, but their movie versions are influencing me too much… Ugh. I'm going Harry Potter (again) and saying Lucius? Does he count?
If we're talking ANTI-HEROES, I have a BUuuuuuuUUuuUuunch. (*cough* Kaz Brekker *cough* Gilderoy Lockhart *cough cough*Quirrell*cough*)
BUT MOVIES: IT'S MYSTERIO. (how many times can I mention Mysterio?)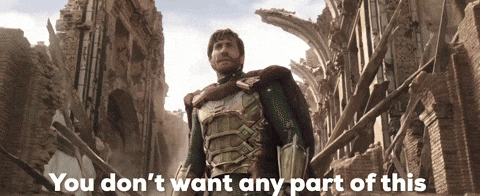 Who is your least favorite character of all time?
Umbridge. (canon Harry Potter Umbridge- I love Starkid Umbridge)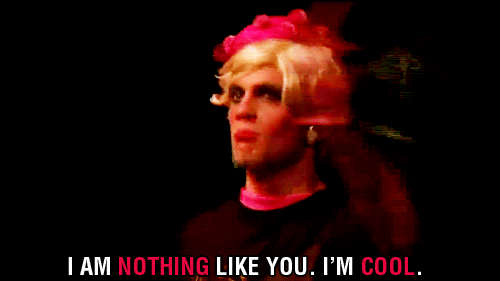 Which book do you think has the strongest plot?
I don't know. I really enjoy the Sherlock Holmes mysteries and they're very well written/plot based. I also loved Macbeth, and the plot. I'll just say those two.
What gets on your nerves the most in a story (a boring character, an unrealistic plot, etc.)?
DESCRIBING CHEEKBONES
and
USING A REAL ACTOR'S NAME AND THEN USING A CHARACTER TO DESCRIBE HOW HOT THEY ARE
this is such a trigger for me I'm sorry. I almost DNF(ed? What's the proper grammar here?) a book because of it.
Which book has the best cover (share a picture!)?
Oh. My. Gosh. The Barnes and Noble exclusive of Wicked King. It's SOOO GORGEOUS!
Do you let people borrow your books? If so, are you specific about how they treat them?
OH ahahahahahahahahahahah Prabhleen knows AAAAALLL about this. I ranted about this in her comments section (sorry)
Here's the story. I had just gotten my BRAND NEW literature books for school (including Frankenstein and a GORGEOUS Pilgrim's Progress) This lady (whose daughter only goes to ASL, so she didn't have the books.) asked to look at my books. I usually try to be Hufflepuffy around others, so I said yes. Very grudgingly.
But I said, "Yes, just please be careful with my books." She heard me, because she said "okay." BUT GET THIS.
Let the gifs explain.
ME AND MY BOOKS: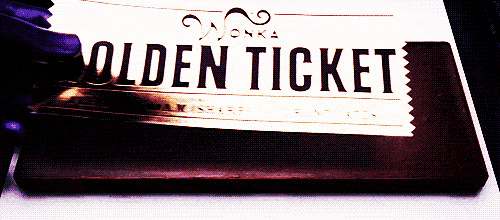 HER AND MY BOOKS: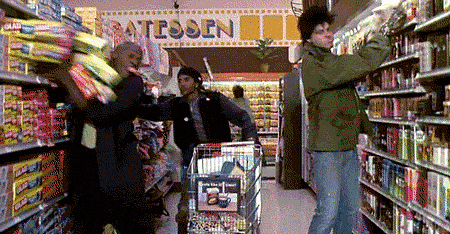 (I couldn't find one of Augustus grabbing wonka bars, sadly.)
ME (INTERNALLY)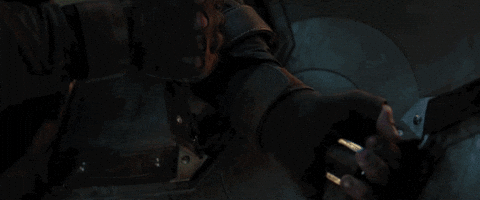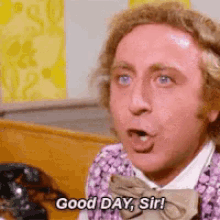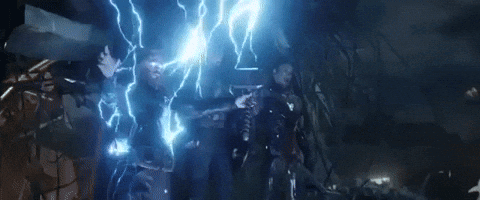 ME: (OUTWARDLY)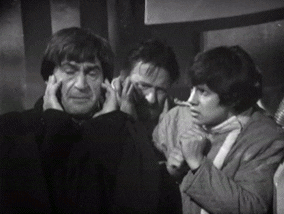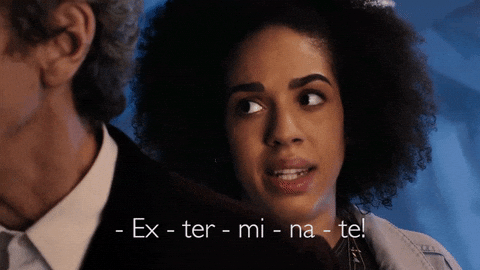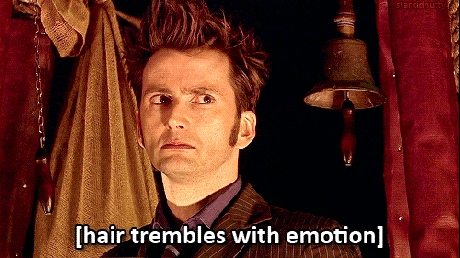 MY MOM: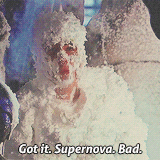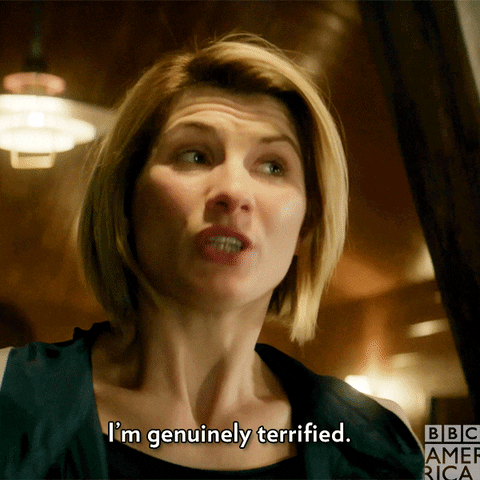 THE LADY:
It's safe to say NO in this case.
If a movie could be made based on any book, which book would you choose?
A Thousand Perfect Notes. Or my own book. Which hasn't been published yet.
Which author has inspired you most?
Ugghhh. Hmmm. Two? Three.
JK ROWLING (Cause she's, y'know, JKR)
CG DREWS (Cause she's fury-ous + her gorgeous prose)
LEIGH BARDUGO (Cause the PHYSICAL PAIN she can inflict)
What single book would you be unable to live without?
Other than the Bible, I'd say a book of how to treat every disease possible. If you're talking about YA books, I'd say Harry Potter and the Chamber of Secrets/Azkaban.
---
It said to tag people but I'm still hung up on the lady-thing and I'm kinda lazy right now? I just finished a thirty-minute giphy rabbit-hole, so I'm kinda sidetracked.
And since I usually close with a gif, here's Misha Collins as Elsa.
---
WHAT DO YOU THINK? DO YOU AGREE? DISAGREE? ARE YOU GOING TO DO THIS TAG? ANY OTHER THOUGHTS? 
PS: SORRY FOR THE GIF RANT.