HI! So, first time doing this thing. 
---
GOODREADS GOAL:
13 books before I finish my Goodreads goal. I'm going to try and read another hundred books by New Year's. 
---
BEST BOOKS READ:
I really enjoyed this book. Declan and Juliet's character development was A+ 
I LOVED REV! I'm so glad he gets his own book! I hope I can read it soon! 
This book talks about loss, coping, and healing. 
The Boy and Girl Who Broke the World
Billy is the ULTIMATE PUFF oh my goodness I LOVE him. 
Lydia is a bristly Slytherin and an amazing dancer omg.
THIS BOOK IS (basically) ROMANCE FREE! The 'love interests' are only actually introduced near the end, which really makes me happy. I LOVE THIS ONE! 
Elisabeth is kind of the typical YA fantasy protag, but she WORKS! She would fight anything as long as she had her trusty sword. She's such a Gryffindor. 
Nathaniel is a wizard type guy who has nightmares and breaks out in magic, causing the walls to drip blood and stuff. YES. 
Silas is a Lucius Malfoy-like demon who's just SO cute and probably a Dark Puff. 
---
WORST BOOKS READ:
The Thousandth Floor Series. I'm not even adding the Goodreads because it's that bad. I tried finishing the series, but DNF(ed?) the last book. 
One of the main characters falls in love with her brother. Adopted, but they've been siblings for thirteen years, so yeah, he's her brother. They do it literally EVERY NIGHT and it's just ugggggggggggggggggggh why is this even in existence help meeeeeeee.
I'm not even talking about the OTHER problematic aspects because this booook. 
NOTHING IS GOOD ABOUT IT yet I (being merciful) gave it two stars. 
---
FAVE SONGS: 
JOHN WILLIAMS: Polyjuice Potion, Fawkes the Phoenix, Leia's theme.
JOHN COZART: Politiclash, Politiclash 2
JUDY GARLAND: Over the Rainbow
DISNEY: Love Will Find A Way
HAMILTON: You'll Be Back, What Comes Next, I Know Him
LA LA LAND: Lovely Night, City of Stars, City of Stars 2 (I got the CD and downloaded it onto my iPod and I've been listening to it on repeat.)
DOCTOR WHO: Blink Suite (it's beautiful and every time I listen, I get slightly paranoid and check my surroundings for Weeping Angels) 
---
BLOG POSTS I LOVED:
Roasting In All Genres @Jane Austen's Lightsaber
It's just so well-written. Go read it! You will not be disappointed. 
10 Things I Don't Want To Read About @Paperfury
I agree with literally everything. I love these types of posts that she writes! She's such a great blogger. GO READ IT!
How To Give Your Blog Posts That Extra Spark @Drizzle and Hurricane Books
Very informative! I found it very useful! Read and be amazed. 
The Cruel Prince; Disappointed but Not Surprised @Written by Prabhleen
I recommended the Cruel Prince to her, and she read it, and she was very honest about what she thought, despite it being SUPER popular. It's very refreshing to read a kind review of a book she didn't LOVE. READ IT! 
The Power of Book Covers @A Fictional Bookworm
She talks about how book covers ARE important and how we DO judge the book by its cover. It's a very well written discussion post. Definitely read. Like, right now. 
---
WRITING:
ZENITH OF THE SEA: I wrote the entire outline in two weeks (starting Aug 4th)
I have 48 pages of my first draft in two weeks. I'll give you a snippet (just one) (alright, two)
I'm also writing a Wizard of Oz x Spider-Man crossover. Avenger Munchkins, Thor-Glinda, and the power couple Mysterio and Wicked Witch. Nick Fury is (obviously) the Wizard, and he'll turn out to be a Skrull. 
---
BOOKS I BOUGHT: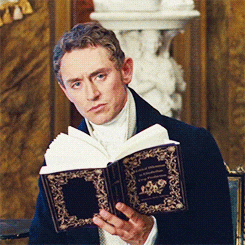 All the Bright Places (this huuuuge bookstore with literally THOUSANDS of used books! #heaven) (I got it for half off)
King of Scars (I got it HALF OFF at Barnes and Noble!) 
I also preordered The Queen of Nothing (B&N EXCLUSIVE)
---
MOVIES:
Spider-Man left the MCU and I'm sad bc we can't see his development with Iron Man's death or Mysterio ughugughuhuhguh. Sorry.
 I watched Pirates of the Caribbean: The Curse of the Black Pearl, Pirates of the Caribbean: Dead Man's Chest, and Pirates of the Caribbean: At World's End.  I LOVE these movies so much though. And Jack Sparrow is the perfect Ravenclaw anti-hero I love it!
Venom: better than I imagined. A bit unprofessional and a bit slapped together but I LOVE IT.
I rewatched:
The Last Jedi: why do people hate it?? I love it! And the hand-touch. The throne room fight. Ughghhhhghghg #reyloforever
Avengers: I cried. Like, actually cried. Several tears.  #postendgamefeels
Avengers: Age of Ultron: Why, oh why did they kill Quicksilver so fast? 
---
TV SHOWS:
I watched a couple more episodes of Doctor Who but I'm taking it easy and rewatching old ones because I CAN'T WATCH THEM DIE. Anyway, I think my favorite episodes I've watched are:
Night Terrors: the creepy dolls are not the ones that scare me, so YES?! Very supernatural-y
The Idiot's Lantern: The Wire reminds me of my little sister. Ahahahahahaa.
The Titanic: YES YES YES one of my favorites EVER YES. 
Mummy on the Orient Express: Agatha Christie, Doctor Who, space, and Doctor Who references? (are you my mummy + jellybabies) YES! I love this episode to no end. 
I also finished Sherlock! And dying in an aquarium is the #waytogo. It's so aesthetic wow. And that one with Erus??? AMAZING! She's the perfect psychopath. And the new Moriarty bits are AMAZING! 
---
HIGHLIGHTS OF THE MONTH:
I started school! 

They moved to a new building and it's g  o  r  g  e  o  u  s. And we have space between desks. PERSONAL SPACE! Last year I got stuck next to a guy who had the biggest crush on me and it was the WORST. 

I got new books! School books and YA books. 
I actually went to a bookstore! *gasp* It was huuuuggggeeeeeeeee. 
I went to an aquarium and my mother got some fabulous pictures of me. (I never can get good pictures of myself ahaha)
But I'm starting a photography class this year and I'm very excitedddd!
My blog actually has readers?? Surprising?? I'm very happy. THANK ALL OF YOU!
---
GOALS FOR SEPTEMBER:
Finish Goodreads goal and add 100 more books.
Finish the first draft of Zenith of the Sea. 
Finish Obsidio: The Illuminae Files.
Post twice a week despite school. 
Get up to 50 followers. (only twentyish more to go!)
---
---
HOW HAS YOUR MONTH BEEN? WHAT ARE YOUR GOALS? TELL ME EVERYTHING.