I saw this on someone's blog last month (can't remember whose) (sorry) BUT. They took character's names from random books and drew them at random Then, they decided if it would be a great ship or not!
ANYWAY, let's get going! I'm doing FRIENDships instead of RELATIONships. Because, honestly, there aren't enough BROtps in the world.
I'm using TV characters and characters from my favorite books.
---
12th Doctor and Darth Vader
I TOTALLY friendSHIP it! 100%
You know how great it would be? The Doctor showing up in his TARDIS on the Death Star? and they'd become friends! Especially after the turned to the light side. It would be one of those "how are they friends" type of thing but YES. The Doctor + Darth Vader is a YES from me!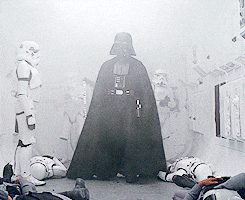 SHIP IT
---
Kylo Ren and Loki.
THE SAD BOIS. I would LOVE to see this relationship, but they wouldn't be friends. Kylo's more interested in girls and killing his family members and POWER!
Loki just wants mischief and his brother and, yes, power I guess? But their interests are too different for them to be best friends.
They'd probably kill each other, to be honest.
RIP IT
---
Rose from Doctor Who and Ginny Weasley.
Oh.
My.
GOODNESS.
The ULTIMATE feminist Gryffindor friendship EVER! This is so perfect wth I will never stop thinking about it! They'd totally just sit around complaining about their angsty magical boyfriends obsessed with saving the world. YES!
Awww they'd be such great friends I can'tttt
SHIP IT
---
Captain Marvel and Dorothy Gale
Uhm… I don't know. I guess I could see it? But Dorothy isn't really the fighter type… IDK. They both want their homes. They both fight evil green things. They're both insanely amazing and beautiful.
I guess they'd be friends??? No. I just can't see it.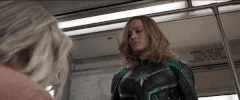 See the difference??? (yes I know the old lady's a skrull but still)
RIP IT
---
Neville and Luke Skywalker
BEST BROS! They both start out as awkward children (Mr. Vroom Vroom. *coughs*) and they're both amazing and powerful. Yes. I'd love to see this happen!
SHIP IT
---
10th Doctor and Tonks
Okay, Tonks would be an AMAZING companion. 10 would LOVE Tonks. They'd totally be best friends!
SHIP IT
---
Bilbo Baggins and Teddy Lupin
This is going to be very difficult since we know nothing about Teddy (criesssss)
Okay. Hm. NO.
Bilbo likes staying at home. Quiet. Peace. He's dragged into the adventure (but when he finally goes, he has fun)
Teddy seems to LOVE adventure.
Well, actually, I think it would work? Teddy would drag Bilbo into adventure and then they'd have a lot of fun! Yes! They'd be friends!
SHIP IT
---
Romeo and Smaug
Romeo would end up trying to kill Smaug. Then Smaug would make Romeo-on-toast.
This would go VERY bad.
RIP IT
---
Robin Hood and Barty Crouch Jr
A fox with an insane Death Eater? Maybe? Possibly? You know what? No. That Ferret-Malfoy thing is a bad omen (this is kind of a pun… Y'know.. Good Omens? David Tennant? NO? Okay)
This would be very bad.
RIP IT
---
The Wicked Witch of the West and Mysterio
I kinda want this to happen?? They'd go on about the teenager's lives that they want to ruin and the articles of clothing they want to steal, too. (Glasses and shoes) It would be AMAZING. I want this to happen so bad. I need fanfiction on this! On all of these, actually.
OH MY GOODNESS this is my new OTP…….. *screams*
(Also Dorothy and Peter Parker would be the BEST. They could team up and fight together!)
Can I just see a Spiderman/Wizard of Oz crossover PLEASE??!
…
YES! LET THEM BE FRIENDS! But I totally ship it in the romantic sense, too.
"omg Zelena I love you!"                        "aww thanks quentin."
SHIP IT SHIP IT SHIP IT SHIP IT SHIP IT
---
DO YOU AGREE? DISAGREE? LET ME KNOW!
Also here's King George because I wasn't able to squeeze him into the last post.