I usually post on Tuesdays, but since it's a special occasion, (Harry + JK's birthday) I decided to make an exception!
I found this on Bookmark Your Thoughts, but I have NO IDEA who made it. But I didn't make it.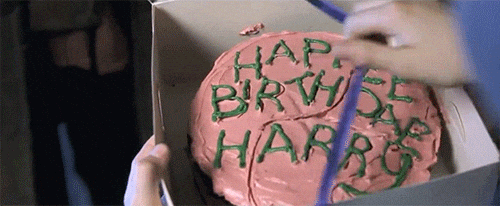 ---
Favourite book
Harry Potter and the Prisoner of Azkaban. (It's a close tie with Harry Potter and the Chamber of Secrets, though)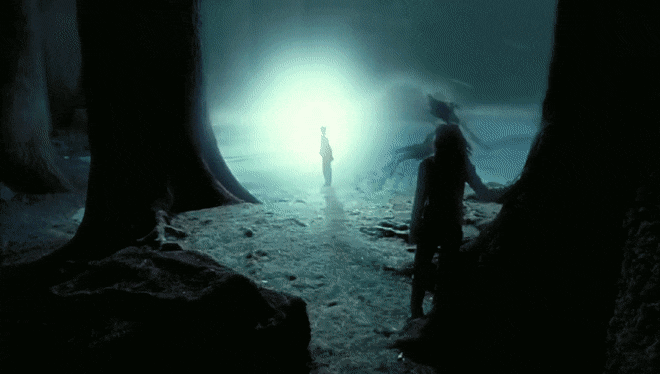 ---
Favourite movie
Chamber of Secrets
(They're all precious beans in this movie)
---
Least favourite book
Harry Potter and the Deathly Hallows
Me trying to read it but getting side-tracked
---
Part of the books/movies that made you cry
Fred's death. Obviously.
Me crying (I cry INTERNALLY y'all- no tears required) (I'd be a bad phoenix)
ALSO THIS:
K SO I JUST REALIZED HE FREAKING SMILES AT HARRY (LIKE: GOOD JOB) AND I JUST STARTED INTERNALLY CRYING AGAIN
---
Favourite character
AM I SUPPOSED TO CHOOSE ONE?? Luna, Quirrell, Lockhart, Ginny, Hermione, Lupin, Sirius, Barty Crouch Jr, Draco, Snape, Lucius, Bellatrix, Cedric, Tonks, Fred, George etc.
---
What would your Patronus be?
Pine Marten! (I also got Hippogriff once, but I prefer pine marten.)
---
If you could have the Resurrection Stone, the Invisibility Cloak, or the Elder Wand, which one would you choose?
Invisibility cloak. I like spying.
Me spying on my best friend and her boyfriend
(This is just a picture, not a gif, but it sums it up perfectly)
---
What house would you be in?
Ravenclaw, but it's almost half-and-half with Slytherin. I can't exactly CHOOSE between them because I LOVE BOTH so I usually just say Ravenclaw.
My Slytherin weaseling into my heart
---
If you could meet any member of the cast, who would it be?
Does JKR count????????????????????????? No???? Probably Evanna Lynch or David Tennant (this is cheating but I. DON'T. CARE.)
---
If you were on the Quidditch team, what position would you play?
Seeker! As I said, I like spying. Just sitting around looking for a gold ball sounds like my kinda thing.
---
Were you happy with the ending?
NO NO NO NO NO NO NO NO NO
ALBUS SEVERUS?????
NO NO NO NO NO NO NO NO NO
ANd there's barely any TEDDYYYYYY!
---
How much does Harry Potter mean to you?
I love it 3000
---
Anyway: short post but SPECIAL! HAPPY BIRTHDAY JK + HARRY!!! (and whoever else's birthday it is!)