Alright. ALRIGHT, Netflix. We know you're evil, but. YOU HAD TO TAKE OFF DR STRANGE HOW DARE YOU SIR HOW DARE YOU.
Sorry, I'm just a TAD upset. JUST a smidge.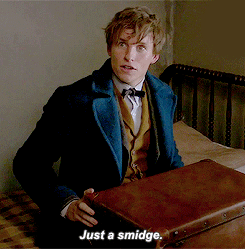 Anyway, I am going to talk through my favorite marvel movies. And stuff. Because Marvel. I love it too much. More than too much.
---
1. SPIDERMAN: HOMECOMING 
ALRIGHT, MY DEAR SPIDEY.
This movie is MARVELous. I can't believe they got my nose  Spidey right this time! Good job MARVEL. Sony needs new casting directors.
Favorite character: SPIDEY AS IF I HAD TO SAY. FOR THE 178943rd time!!! HE'S PERFECT THIS TIME. TOBEY AND ANDREW'S WERE NOT RIGHT. AT ALL.
Favorite scene: oooooh when he gets stuck in the hanger thingy. That's me if I was stuck somewhere. Is it over yet???!?? No??? I DON'T EVEN HAVE A BOOK! 
Favorite quote: "Join me, and together we'll build my new lego death star."
Favorite random thing: When he gets the suit taken away and he's wearing hello kitty pants. FABULOUS.
---
2. THOR RAGNAROK 
Favorite character: Loki! (I may be lowkey obsessed) (I'm so punny)
Favorite scene: OOOOh when Thor uses his lighting while fighting Hela with Loki and the immigrant song screams in the background.
Favorite quote: "YESSSSS! THAT'S HOW IT FEELS!" or "He's adopted." or "He's a friend from work!"
Favorite random thing: The des and troy thing. DEStroy! Best ship ever!!!
3. DR. STRANGE 
Favorite character: Okay, main character again… DR STRANGE. CMON SO SLYTHERCLAW HOW COULD I NOT LIKE HIM. I LOVE SLYTHERCLAWS! AND RAVENPUFFS AND SLYTHERPUFFS!!! (sorry gryffindor)
Favorite scene: The annoying never ending loop of "Dormammu, I have come to bargain. That's how you get things. You ask over and over and over until the person you're asking finally gives in out of sheer annoyance.
Favorite quote:
Kaecilius: Mister Doctor.
Dr. Stephen Strange: It's Strange.
Kaecilius: Maybe. Who am I to judge?
Favorite random thing: The end credit scene! I love how it set up for Thor Ragnarok!!!
4. CAPTAIN AMERICA: THE WINTER SOLDIER
Favorite character: BUCKKKKKYYYYYYYYY.
Favorite scene: OOOh: "Bucky?" "Who the hell is Bucky?" I do this when my family calls me by my nickname (which I hate) Who's <enter nickname>
Favorite quote: "I'm with you until the end of the line." SOOO SADDDD 😦 I love it.
Favorite random thing: When Cap gets beat up. I hate Cap.
5. ANT-MAN AND THE WASP
Favorite character: ANT-MAN.
Favorite scene: The beginning when he's playing with Cassie in the fake anthill!!!
Favorite quote:
Scott Lang: Guys, it's not a good idea to be out in the open like this.
Dr. Hank Pym: Relax, no one's going to recognize us.
Scott Lang: What, because of hats and sunglasses? That's not a disguise, Hank. We look like ourselves at a baseball game.
OR
Uzman: We traffic in stolen technology.
Anitolov: And we have killed many, many people.
[referring to Burch]
Uzman: Uh, he's in charge.
Sonny Burch: That's true, I am. I've also committed numerous health code violations in my restaurant. Some of them would shock you.
[sees the injection needle]
Uzman: It is truth serum.
Favorite random thing: I love it when he gets stuck at a child's size. NO the card tricks and everything he does when he's on house arrest!!! And when later one of the policemen are learning card tricks on the same site!!!
---
OKAY NOW YOU GUYS HAVE TO TELL ME YOUR FAVORITE MARVEL STUFF. JUST TELL ME.