I'm going to share my favorite childhood books! I  have recently re-read the top few, and decided to do a mini review!
(NOTE: My featured images have nothing to do with the article. (usually) I'm not that organized. Anyway, I don't have that many books- I just steal  borrow them from the library.) (In my defense honor books can be kept forever… they most miss them… Will they?)
---
Charlie and the Chocolate Factory & Charlie and the Great Glass Elevator by Roald Dahl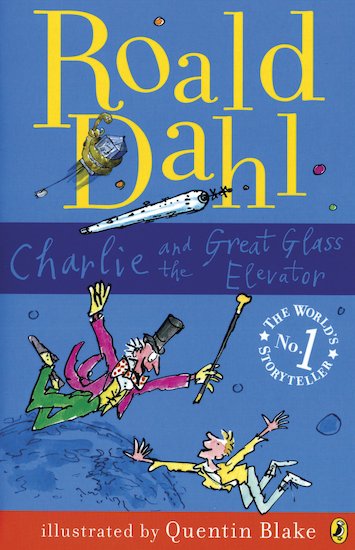 These were my favorite books! I loved all of Dahl's books, but these especially! It kinda sparked my love for the unnatural and magical and 'what ifs.' Ugh, the NOSTALGIA. I was scared of the movies though. Especially when Johnny Depp's came out. AHHUGH. I'm still scared of it! Especially those weird glasses, how he looks nothing like Johnny Depp, and EVERYTHING! THE NIGHTMARES! Okay, back to the books.
Side note: I've seen the Willy Wonka Jr. play recently (it was put on by my brother's school's middle school class) IT WAS FANTASTIC IF THIS PLAY IS NEAR YOU GO SEE IT C'MON YOU KNOW YOU WANT TO!
If you don't already know, (and if you don't you should be ashamed of yourselves) Charlie and the Chocolate Factory is about a golden ticket challenge. Five golden tickets are in chocolate bars, and five lucky winners can find them and visit WONKA'S FACTORY! What happens? You'll have to read the book.
Charlie and the Great Glass Elevator is about their trip to space. They get stuck in space and have to get out, but they get attacked… by… THE VERMICIUS KNIDS! WILL THEY ESCAPE? YOU'LL NEVER KNOW UNTIL YOU READ IT!
Something that's ALWAYS bothered me is…
What if someone gets two golden tickets? What if the last golden ticket is accidentally thrown away?
Explain to me what would happen! If it was explained in Johnny Depp's movie, I don't remember. All I remember is that weird childhood flashback and the creepy Wonka.
Favorite character: WILLY WONKA! SO SAVAGE YET SUBTLE! AH I LOVE IT! SO ECCENTRIC! HE'S 1505836529% RAVENCLAW!!!
Favorite quote(s): I'm not exactly sure… Just how he unnerves everyone by all but confirming their fears when children disappear is hilarious!!! AHHH!
---
2. Matilda by Roald Dahl
This book! Gosh, where do I start?! Ugh Dahl's books are the best!!!
Matilda is about a four year old genius who's read half the library. Her school has a horrible headmistress named Mrs. Trunchbull. Eventually, Matilda learns she can do magic, and plays pranks with it on the headmistress, eventually helping one of her favorite teachers.
Favorite character: Matilda. SHE READ ALMOST ALL THE LIBRARY I WISH I COULD DO THAT BY AGE FOUR! #RAVENCLAWGOALS
Favorite quote(s): "If I were a teacher I would cook up real scorchers for the children of doting parents… Fiona has the same glacial beauty as an iceburg, but unlike the iceburg she has absolutely nothing below the surface." -Roald Dahl
SERIOUSLY THOUGH!!!
---
3. Bridge to Terabithia by Katherine Paterson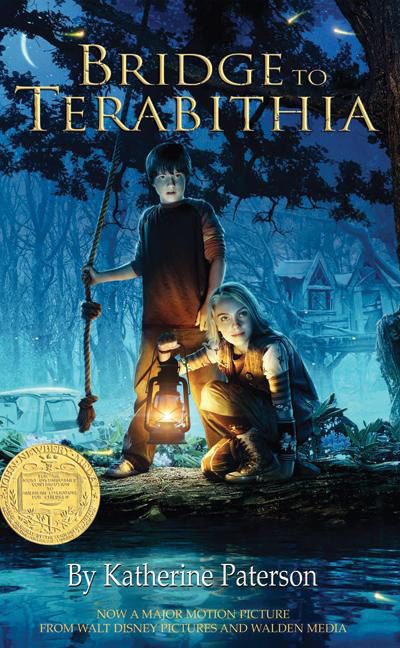 THIS BOOK. IT WILL MAKE YOU CRY IF YOU AREN'T WEIRD LIKE ME. I ALMOST CRIED AND THAT'S SAYING SOMETHING. (I don't cry at important things like deaths. Only unimportant things like stress or cupcakes) (again, long story)
Bridge to Terabithia is about Jess and Leslie. They become friends and decide to build their own secret kingdom. Eventually something happens… #spoilers. Yup can't say anymore. Sorry. READ THE BOOK.
Favorite character: Leslie. She's such a Ravenclaw!!! I just love Ravenclaws, so…. Seriously though. All the Ravenclaws. I also mentally adopt puffs.
Favorite quote: "You save the whales and shoot the people, huh?" This describes vegans in a way, dosen't it? The over-obsessed ones? (no offense to the SANE vegans like my mother)
---
4. The Nancy Drew series (more specifically Mystery in the Magnolia Mansion) by Carolyn Keene
Honestly I don't remember much about this book except it was my favorite out of all of them. I used to save up my money and go to goodwill and buy all the Nancy Drew books they had!
(summary from internet. I couldn't find a copy so I couldn't reread it.)
Someone is trying to drive famed author Amelia Beaufort crazy—and Nancy and Bess have traveled to her moss-covered estate to help her out. As the two teens search the mansion for clues, they find themselves trapped in a real-life gothic tale.
Favorite character: Bess. She's the ultimate best friend to a detective and so fun!
---
5.  Ramona Quimby series by Beverly Cleary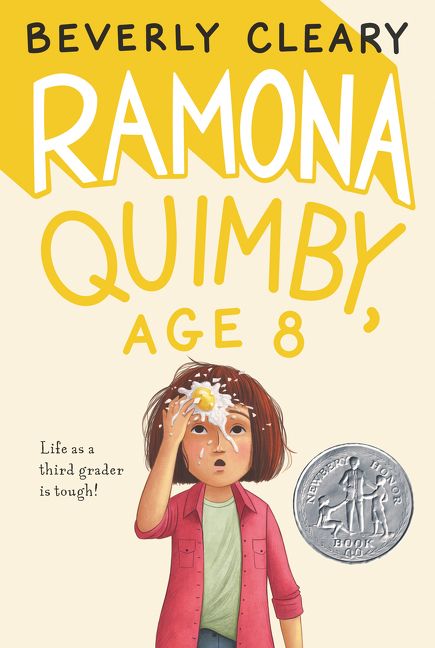 Ugh she was so funny and relatable! I may or may not have shipped Henry and Beezus… I didn't even know what shipping was when I was eight!
Favorite character: Beezus (I loved her so much since I'm the oldest too!)
Favorite quote: "Deep down inside, where she hid her darkest secrets, Ramona longed to be horrid to Willa Jean." I feel this ALL the TIME. I just like the quote! So innocent yet not innocent 😂
---
I hope you enjoyed my commentary on my favorite books as a child!!!
QUESTION OF THE DAY: What was your favorite book as a child?